Chapter 7: The Proposition
050510 -
Sec G
The chapter starts in a meeting between Cayce and Hubertus in Clerkenwell. Basically to have a drink and talk things about the proposition, in which is to be Bigend's partner in finding the producer of the famous footage. The idea is that Bigend, as the head of the Blue Ant, is willing to find the maker of the footage in order to use its creativity for advertising and marketing. Cayce, on the other hand, as being hired to evaluate the company's logo is somehow hesitant at first but then accepted it as Hubertus refer to their conversation as "partners" on the business.
Hubertus explains his side to Cayce and thus quoting:
"Do you imagine that no one else is looking? Far more creativity, today, goes into the marketing of products than into the products themselves, athletic shoes or feature films. That is why I founded Blue Ant: that one simple recognition. In that regard alone, the footage is a work of proven genius."
Well there are many clips created for good advertising, some of it were banned, but then here are some of the creative advertisement videos that I handpicked…enjoy.
Here's some of the best Philippine commercials in the past
The footage was shown in a portable DVD by Bigend, this is the smallest DVD so far made by Panasonic.
Product Description - from Amazon.com
It's hard to believe your eyes when you first pick up the DVD-L50. It's the smallest DVD player in the world and it's also the world's lightest. This feat is made possible by Panasonic technology, delivering creative innovation in all its high-performance parts, from the LSI chips and pickup motor, to the lithium ion battery and brilliant color LCD screen. Now you can enjoy great movie entertainment conveniently - wherever you go - with stunning performance on a par with home-size table-top DVD player models.The DVD-L50's 5-inch LCD screen has 280, 000 pixels to show crisp detail with widescreen images. TFT active matrix LCD technology presents a bright picture with a wide viewing angle and minimal reflections. At last, you don't have to carry along extra equipment just for battery recharging. Since the DVD-L50 has its recharger function built into its body, recharging the battery is easier than ever. Thanks to powerful, reliable technology, you can watch DVDs continuously for up to three hours. That's significantly longer than an entire feature film on DVD, so you don't have to worry about interruption. Go just about anywhere, and continue to be able to plug in, recharge your battery, and enjoy your favorite DVD entertainment. This adaptor lets you operate the DVD-L50 on a range of AC power supply voltages from 110V to 240V. Though it's styled like a credit card, this tiny remote puts control of all major functions at your fingertips. Its small size also contributes to light weight.
Click here for more News on Panasonic's Smallest DVD launch
All throughout the chapter, their transportation used was the Hummer by Bigend, I want to share this video featuring a more futuristic looking Hummer…
---
Prepared by Kid Centeno 070696
The chapter is all about Cayce's night out with Bigend. But, of course, it was of business matters. They first talked about the working environment in Blue Ant- specifically Dorotea. Bigend explained to Cayce how Dorotea can be such a difficult person to work with because of having a background in industrial espionage which gave her a perspective in advertising different from that of Bigend. There was also Dorotea's insecurity that Cayce would get a high position in the London Office which she desired immensely.
The atmosphere suddenly change when Bigend shifted to a very unexpected topic. He brought up "The Kiss," segment #135 of the footage. This totally shocked Cayce since Bigend is one of the people she least expects to be a footagehead. It turned out that more than simply discussing the footage, Bigend's true agenda was to find the maker of the footage. He proposed to Cayce a pertnership between her and Blue Ant which is aimed fulfill his goal.
Hubertus Bigend
In this chapter, a huge part of Hubertus Bigend's character was revealed. He appears to be one of those powerful people because of their mere appearance and attitude. He has the charisma which made Cayce listen to everything he said. He relies very much on science to explain a lot of things in life. Ironically, he claims that he doesn't impose his will on others. But base on his conversation with Cayce, it seems that he's going to do anything just so Cayce would accept his unexpected proposition.
Bigend and Cayce
From jetlag to the footage, it seems that Bigend and Cayce are in opposing sides. A lot of details in chapter 7 point to this claim.
As the head of Blue Ant, Bigend works hands-on on a wide range of things. It can be assumed that he consults concrete reports in making decisions for his advertising firm. He manages a lot of people under him and regularly recieves salary. But Cayce is on the other side of business.
… Cayce is not someone you hire to run an agency in London. Not someone you hire to run anything. She is hyper−specialized, a freelancer, someone contracted to do a very specific job. She has seldom had a salary. She is entirely a creature of fees, adamantly short−term, no managerial skills whatever.
Obviously, Cayce enjoys a different way of working from that of Bigend.
Also, Bigend seems to be a man who thinks scientifically. He explained jetlag as the shrinking of the frontal lobes. He refered to the heart as a mere muscle and claimed that advertising works on the mammalian brain, a part of the limbic system. While Bigend relies so much on his scientific explanations, Cayce has a more spiritual take on things. She believs that jetlag is caused by the slow travel of the soul. A person experiences jetlag because the soul arrives later than the body.
And most important of all differences, Cayce and Bigend takes opposing sides regarding the footage. Bigend finds a business opportunity in the footage while Cayce simply sees it as an interest. He thinks that the segments don't contribute to a narrative while she believes that the footage is a work in progress. And lastly, Bigend wants to find the maker of the footage which he proposed. On the other hand, Cayce wants to delcine the proposition so as not to interrupt in the production of the footage.
The Hummer
The chapter opened with Cayce and Bigend riding a Hummer which may seem to be a puny detail but can actually be quite interesting to those who research about it.
The hummer is a brand of vehicles designed to travel on off-road terrain. It was origanally patterend after the High Mobility Multipurpose Wheeled Vehicle (Humvee) built by AM General Corporation (AMGC) for the US Military. It was sold along with other military-based extras like gun turrets, radars and troop carriers. In 1992, AMGC started selling the civilian version of the Humvee called the Hummer H1. AMGC sold the brand name to General Motors(GM) in 1998. After a few years, GM created two other models, the H2 and H3, and renamed the original model as simply H1. Avtotor also asembles H2 trucks in Kaliningrad, Russia.
However, the extinction of Hummer production seems to be imminent because of the decreasing demand on SUVs. By March 30, 2009, General Motors will be announcing their plan of action, whether to sell off or totally discontinue the Hummer.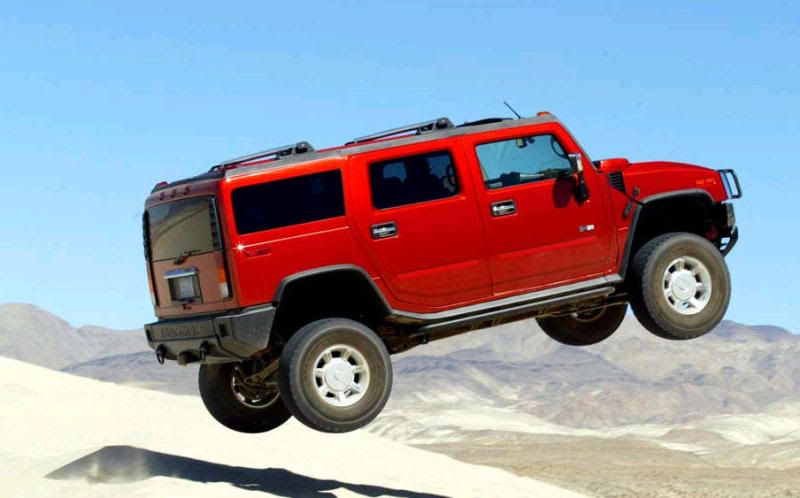 AM General Corporation Website
FAQs and Uknown Stuff Regarding the H1 and H2
These details behind Bigend's Hummer contributes to the theme of war spread throughout the novel. With the Hummer having affiliations with the military, it seems to tell the reader that the proposition is an invitation for Cayce to enter battle over the footage. It is also a warning that the guy she is dealing with is not just any ordinary soldier in this battle. He is fully equipped. Cayce must take utmost caution in relating with Bigend.
Another way to look at it would be through the battle happening within Cayce. She is interested in the footage. It is her fetish. She wants the work to continue and be preserved above all things. On the other hand, Bigend wants to unveil the maker of the footage which may pose as a threat to its continuation. But his offer seems to be very tempting and promising. Because of this, Cayce experiences a sort of dissonance within her.
Clerkenwell
Known as London's Little Italy due to its huge Italian population in the 50s and 60s, Clerkenwell is an area located in central London in the London Borough of Islington. The area got its name from the Clerk's Well in Farringdon Lane where London parish clerks performed mystery plays with biblical themes.
Historically, Clerkenwell is the site of the headquarters of the Monastic Order of the Knights Hospitallers of Saint John of Jerusalem. Currently, the headquarters of the modern St. John Ambulance Association can be found there. The area is also associated with Saint Mary's Benedictine nunnery, Saint James' church, and the Charterhouse (once a Carhusian monastery, now a school and almshouse).
In the 17th century, Clerkenwell became a fashionable residential area when Oliver Cromwell purchased a house in Clerkenwell Close. Three prisons were also built in its vicinity: Clerkenwell Bridewell, Coldbath Fields Prison, and the New Prison.
As used in the novel, Clerkenwell also houses great pubs like the Jerusalem Tavern, London's finest pub. Most of the pubs in Clerkenwell are situated along Smithfield Market. Some of these pubs are The Fox and Anchor, The Hope, and The Cock. Other pubs in Clerkenwell include The Eagle, The Well, The Peasant, The Coach and Horses, and The Green.
Clerkenwell is also known for having some of the best restaurants in London. For example, St. John in the area is often referred to as one of the best and most influential restaurants in the world.
Saint John Restaurant: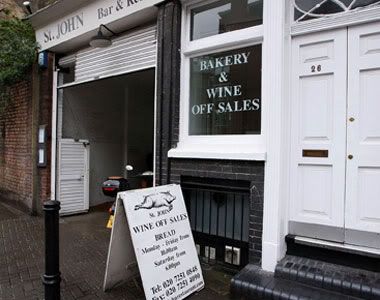 Home of London's largest nightclubs, Clerkenwell is famous for its nightlife. Fabric and Smith of Smithfields are famous names in the area.
Fabric: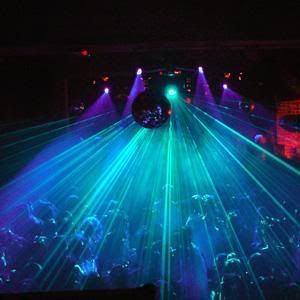 Here is a video entitled Bathtime in Clerkenwell. I really don't know what it's about but since it is affiliated with Clerkwenwell, i guess it would be right to feature it. Anyway, it is an intersting video. Please feel free to comment if ever you get to find out its significance in English History.

Description and Hsitory of Clerkenwell
If ever you want to go to Fabric
A Filipino versin of Clerkenwell would be Eastwood City, Libis. It seems that everything you'll everneed is in that area. They have condomoniums, malls, theaters, business establishments, restaurants, clubs, and even a church. But of course they don't have the prisons. Eastwood reflects a lot of things about Clerkenwell like its popular nightlife and fashionable residential areas.
Jet Lag
Jetlag or desynchronosis is a physiological condition caused by interuptions to circadian rhythms. It is a sleeping disorder resulting from traveling long distances across time zones rapidly. Recovery from the disorder may last for many days. The person who experiences jetlag has an upset body clock due to the changes in time. His body fails to adapt immediately to the changes.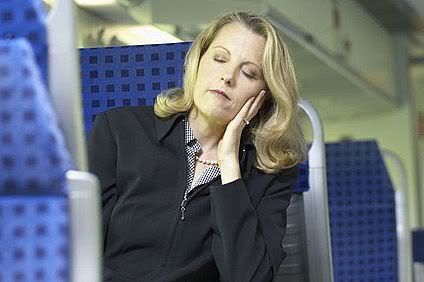 Jetlag may be indicated by the following symptoms: loss of apetite, nausea, digestive problems, headache, sinus irritation, fatigue, irregular sleep patterns, insomnia, disorientation, grogginess, irritability and mild depression.
Sleeping seven to eight hours may aid in curing jetlag. Avoiding afternoon naps and eating high-carbo, low-protein dinner early also help. Recent studies also show that viagra and low-level light at night may also ease the disorder. But these claims have not yet been fully tested.
Advertising
In the middle of the chapter, when Bigend revealed his true agenda of inveiling the maker of the footage, he mentioned a phenomenon in marketing most people overlook.
Far more creativity, today, goes into the marketing of products than into the products themselves, athletic shoes or feature films.
Indeed, there are a lot of advertisements that seem to be feasts for the eyes. They are full of spectacles that amaze their viewers, evetually leading them into buying the advertised product or service. But if the viewers would just see through the spectacle (and honestly, it's not that hard), they would see that some of the products are actually not as grand or as important as what their advertisements try to say.
Here are some examples of those extravagant commercials that in the end would make you say "It's all about that?":

I believe H&M is one of the experts in coming up with such marketing strategies that dazzle their audience so much:

Industrial Espionage
In the middle of the discussion between Cayce and Bigend, the latter reveals Dorotea's background. Bigend tells Cayce that her nemesis in Blue Ant was once an industrial spy.
Industrial espionage is gathering information about organizations through illegal methods for commercial purposes. It includes stealing trade secrets, blackmailing, surveillance and bribery. Because information has a great impact on the success or failure of organizations, industrial espionage can level the competition or even completely turn the odds in favor of the organization conducting the spying. This activity is a grave threat to companies that rely heavily on information. Nowadays, corporate or industrial espionage has expanded to aggressive attempts to sabotage the target companies. It now includes even the use of viruses either to destroy the computer system of the enemy or to tap on the information passing through their computers. Industrial espionage is not limited to private companies. The government may also resort to or be targeted by industrial espionage.
It is interesting that in chapter 7, Bigend tells Cayce that the founder of the consultancy firm in which Dorotea once worked was a previous spy working in behalf of the French government in Germany and the United States. This is so because the French government was accused before of spying against American companies. I am not quite sure if the text has something to do with the historical data but it would be interesting to find out.